your one stop senior print shop!
Our vinyl banners are ultra-durable and weather resistant.  They are a perfect way to celebrate the Spring sports season, honor senior athletes, and inspire younger generations to follow in their footsteps.
Spring is your senior's final season!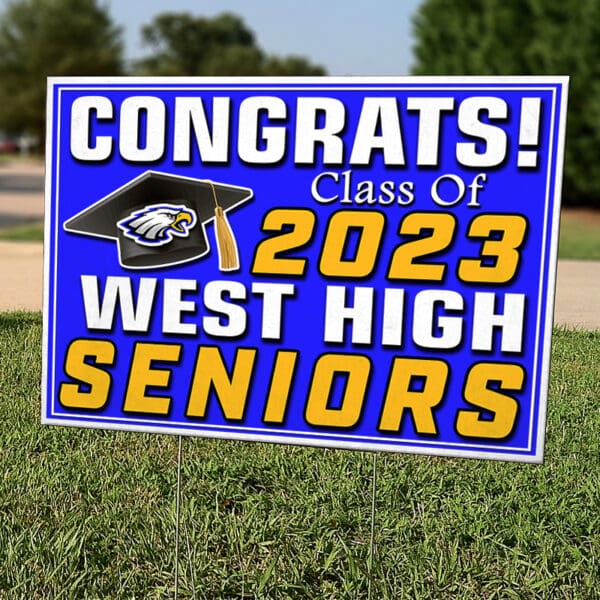 Lawn signs for high school senior athletes are the ultimate way to celebrate and recognize the hard work, dedication, and success of these young champions. These signs are a colorful display of pride that honors the seniors' athletic achievements, and they inspire a sense of camaraderie and excitement among their peers and the community.
Frame, trade, or mail 'em!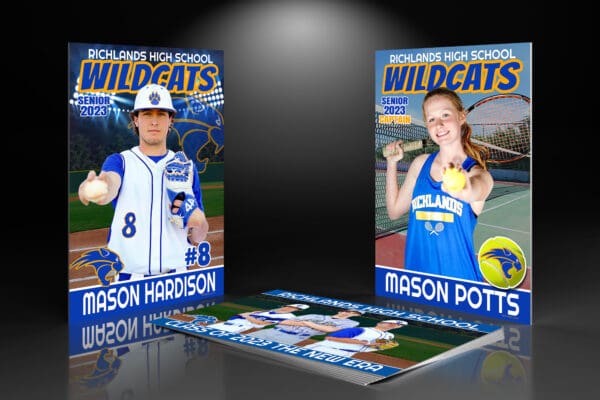 Player cards sized 4x6 are a fun way to showcase team spirit and individual achievements. These cards can be framed as photos to display on walls, traded with friends as collectibles, or even sent to distant family. The postcard size makes them ready to be mailed out for graduation invites.
HOMETOWN HERO LAWN SIGNS!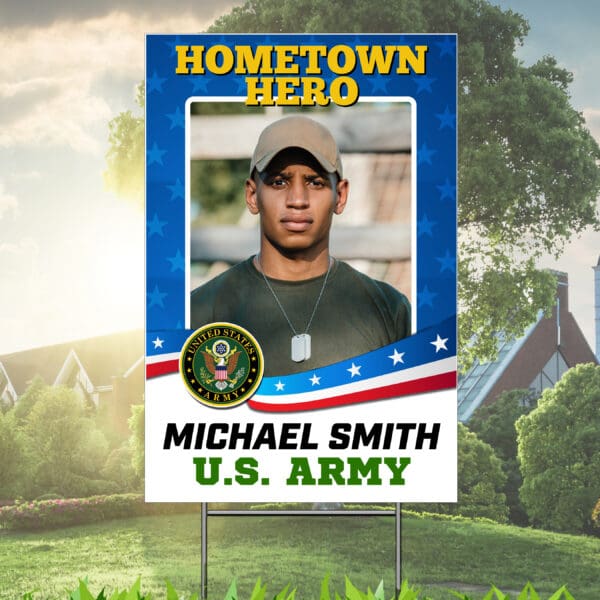 24" x 16" Double Sided Lawn Signs!
Salute our brave military service members with Hometown Hero Lawn Signs. Proudly display your gratitude for their sacrifice and dedication. Let your neighbors know that heroes live among us. Get your sign today and make your yard a tribute to our servicemen and women.